Vision-RTK 2: precise positioning under all conditions
Real-time positioning enabled by sensor fusion
Leading performance in GNSS-degraded areas
Fast system integration and easy deployment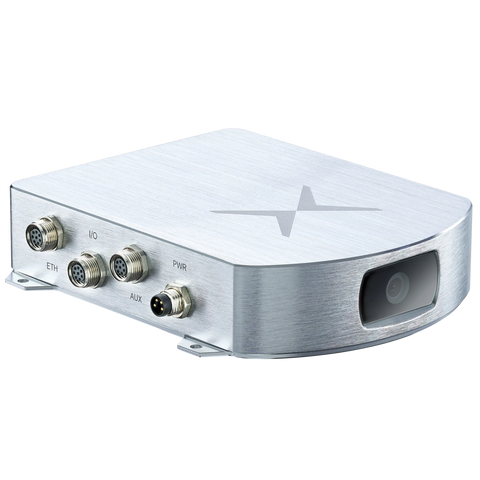 Expands operational capability
Best-in-class positioning, enabled by sensor fusion technology
Follow the blue line to witness the Vision-RTK 2's reliable positioning in GNSS degraded areas.
Sensor fusion of GNSS, IMU and visual odometry for precise global positioning
Vision-RTK 2's fusion engine leverages the strength of multiple independent sensor technologies and compensates for individual weaknesses to provide precise positioning everywhere.
0

X

10

Superior performance than high-end RTK INS systems
0

X

10

Unmatched performance-to-price ratio
0

%

100

Availability even in GNSS denied or restricted areas
OUR SOLUTION
Vision-RTK 2: Deep sensor fusion technology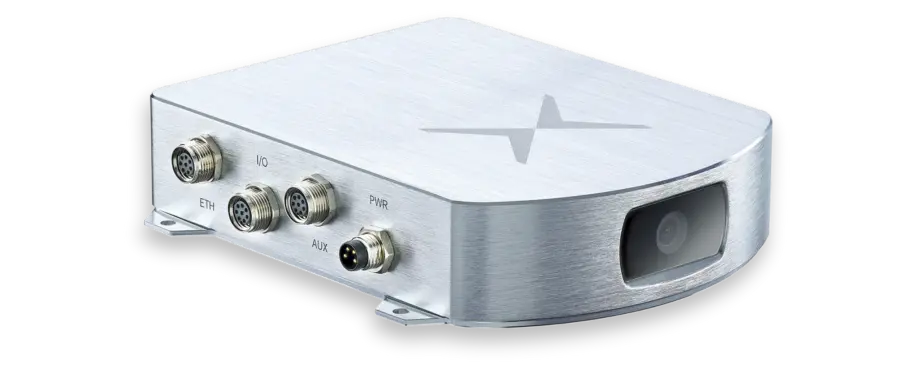 2 multi-band RTK GNSS receivers
Reliable performance
Precise positioning under all conditions
This is some text inside of a div block.
Trusted by world-leading tech companies












Evaluate our solution
Get our ready-to-deploy Starter Kit for testing and evaluation
Benchmark performance for your use case
5-minute setup, with comprehensive documentation
Out-of-the-box solution to get started with ease
Including two 60-minute support calls with application engineer
Ready to use VISION-RTK 2 Starter Kit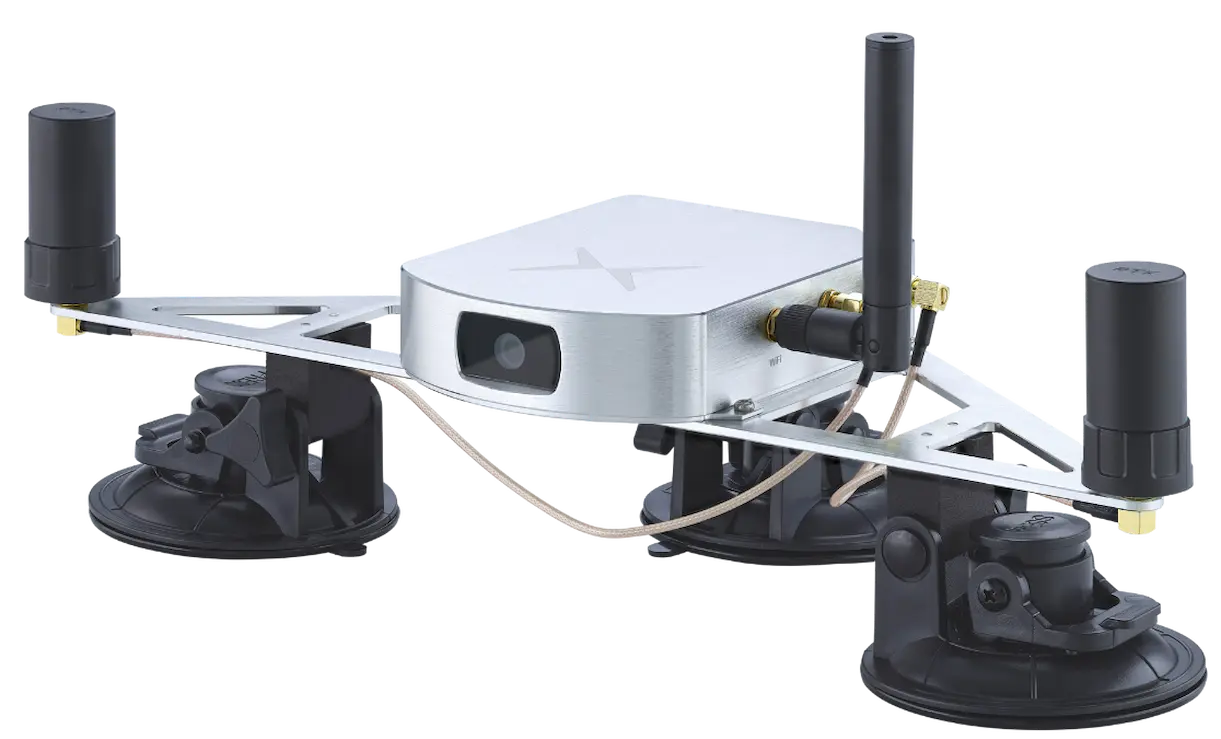 Fixposition Distributors
Find the Vision-RTK 2 in your area
FAQ
Frequently asked Questions
Where can I find Fixposition's GNSS transformation library and information of ROS driver?
If I select Fixposition's solution, what journey can I expect?
Evaluation stage 
We will work with you to study your application, hardware, software platform, and specific requirements. You can use your Starter Kit to evaluate our positioning sensor in your application environment. We will provide you with a platform to upload your data to be reviewed by our engineers and help us support you. 
‍
Design-in stage 
Our off-the-shelf solution is plug-and-play, thanks to our compliance with industry-standard interfaces and protocols. We can adapt our hardware and software to your application requirements for high-volume sales. Once our sensor is integrated, we will work with you to optimize performance via fine-tuning. 
‍
After-sales support 
After your solution goes into production, we offer continued software updates to ensure your product is up to date. As your product matures, we would be pleased to work with you to support feature requests and your evolving needs. 
What is the difference between Vision-RTK 2 and other positioning products?
Vision-RTK 2 combines the best of global positioning (enabled by GNSS) and relative positioning (VIO). 
 
We have developed state-of-the-art sensor fusion technology to overcome weaknesses in individual sensors and provide high-precision position information in all environments. Our technology removes the time-dependent drift characteristics that are typical of solutions that solely rely on inertial measurement units (IMU) for dead reckoning.
‍
We have developed a unique technique that delivers a more robust and precise solution than the typical Kalman filter-based approaches used by other solutions on the market. 
‍
Our solution is easily integrable into a variety of robots with the ability to take further sensors as input as they become available.
In what type of applications have your customers deployed the Vision-RTK 2?
All forms of autonomous solutions including:  
- Autonomous shuttles.
- Small/medium-sized robots used for delivery, patrolling, rescue, and cleaning.
- Robot lawnmowers.
- Agricultural robots such as tractors, harvesters, planters, and sprayers.
- Small high-volume agricultural robots.
Beyond the Vision-RTK 2 sensor, what else do I need?
- An internet connection.
- A third-party RTK correction data subscription (NTRIP) (request more details about our bundle options with Topcon by sending an email to sales@fixposition.com) 
- Optionally: wheel tick sensor input.
Request your Starter Kit now
Plug and play solution: Fully configured and calibrated to start evaluation immediately
All inclusive: Includes antennas, cables ,and batteries needed for full operation
Open source ROS 1/ROS 2 drivers for easy integration and adaption to your system